Poppi turns 3 -A nostalgic note from our founder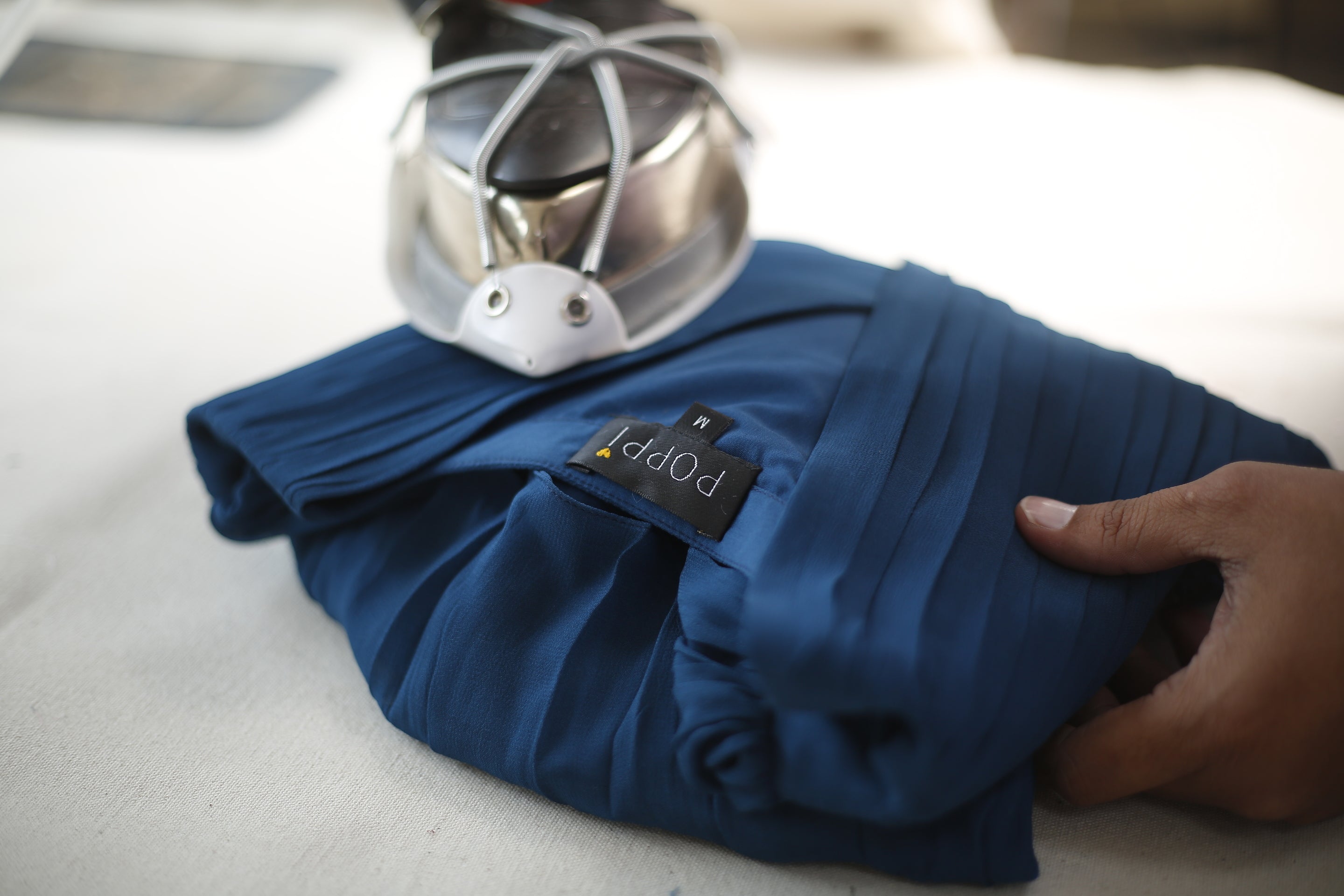 Let's go back in time to 2019. I had just shut my content creation agency and had taken a 6 month break to figure out "what next?".
I was always a fashion girl and I always felt that while there isn't a lack of clothing brands for women, but when it comes to purchasing from a super stylish western wear brand, it was always limited to a Zara, H&M or some other international brand. It was evident – there is a gap in this industry in India. And I wanted to fill this gap by providing the perfectly stylish homegrown brand for women.

From focusing on creating fair working conditions for the labour to committing to a complete green business model eventually, to favouring eco-friendly packaging, Poppi as a business model was about the celebration of
slow fashion . The idea was complete on paper but kickstarting it was another battle.
After visiting nearly 100 manufacturing units across the country and getting innumerable samples made & then being supremely unhappy with the quality, I realized to control these issues, I would have to set up a manufacturing unit myself.

Our little team of 3 operated from a small apartment in Mumbai. We built a collection of 30 pcs over a span of 3 months and simultaneously built our website, ordered packaging and figured out our very first photo-shoot.
January 1st , 2020 we officially went live.
I imagined this moment to be something out of a movie where the protagonist hits the live button on her computer and there start pouring in the orders, everyone marvelling at her overnight success. Cut to reality – I could stare, eat or sleep in front of the computer all I wanted, waiting to be drowned in orders, but after 3 days of exerting my mind and sight both, it was clear – my family & friends were really nice to support me by ordering but apart from that, "success" wasn't anywhere near me.
To add to this there were strong talks about a new virus that was spreading fast and was soon going to make India its target.
Long story short, the lockdown hit and it hit us hard! Before we could even really take off, we were forced to shut all operations and this team of 3 was just a team of 1 wondering what will happen of Poppi while stress baking, working out and taking marketing classes.
Cut to July 2020, we were finally allowed to operate for a few hours each week. I realized I needed to dive right into work if we needed to get those sale figures up.
Listing on a few famous marketplaces, adding some marketing budgets and some seriously cool Instagram posts later, Poppi took off and in no time we had a growing team and business, both.

The next two years were critical as they decided the trajectory of our growth. The first RTO felt like getting dumped by a boyfriend, the first return felt like a personal rejection, team issues made me doubt myself as a leader and there were constant fires to be put out every day.
Meanwhile, many wonderful things also happened - the designs were validated by our customers, the joy of seeing repeat purchases was unparalleled and watching our sales figure grow and double was a dream come
true, a huge victory for team Poppi.
With the launch of Poppi Luxe – our luxury sub-category of hand embroidered clothing, we are excited to see a new story unfold.
Discover more on Poppi Luxe:  https://luxe.poppi.in/

3 years later as I reflect on our journey, I feel nothing but immense gratitude.
I built Poppi from scratch. We started in a small spare apartment that I would personally sweep & clean every day to save money. From there to today - having an office, a talented & hardworking team of 15 people,
having our customer's utmost love & trust, we have come far! Though I launched the brand right before the pandemic, which was like swimming against the tides, here we are, stronger than ever, growing faster than
ever. For Poppi, the best is definitely yet to come!