POPPI'S WARDROBE ESSENTIALS FOR EVERY SEASON
At Poppi, we understand the importance of timeless fashion that transcends seasons. Our aim is all about helping you build a versatile wardrobe filled with essentials that keep you stylish and comfortable year-round. In this blog, we are excited to guide you through the must-have wardrobe essentials from Poppi that will effortlessly carry you through every season, showcasing the best of western fashion.
1. COLOURFUL SPRING 
Floral Dresses: Spring and florals are a match made in fashion heaven. Whether you prefer delicate, dainty blooms or bold, oversized petals, our floral dresses come in a variety of styles and colour palettes. featuring a range of floral print dresses that capture the essence of spring. Choose from vibrant blooms or soft pastels to celebrate the season's natural beauty. The Spring Dress and The Samara Dress hare the perfect blend of floral fantasy and soft delicate paradise. Pair it with a sun hat and sandals for a classic spring look, or add a denim jacket for a touch of casual chic.
2. BREEZY SUMMER
Maxi Dresses: For those scorching summer days and warm evenings, our maxi dresses are a must. They are breezy, comfortable, and gives effortless summer elegance. The Apia Dress can be worn for a beautiful summer evening or for a summer vacation at the beach.
Short & Cute: Dive into the summer with The Summer Dress from Poppi. We have got you covered for some gorgeous summer picnic date or some coffee hoping in the neighbourhood. The gorgeous yellow floral print makes the summer more colourful and sunnier with the fresh pastels.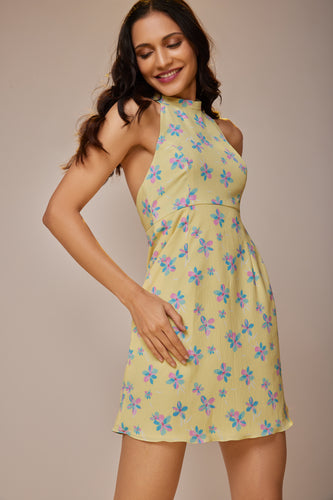 3. MONSOON BLUES
Vibrant colours: Monsoon season brings relief from scorching summer heat, but it also ushers in heavy rain and humidity. Choose The Plum Dress for a gloomy day with a lively orange colour also available in several other colourways like Dark Blue, Black, Hot pink and Yellow!
Another chic dress that not only brightens up rainy days but also keeps you chic and comfortable throughout the monsoon season is The Muffin Dress in an electric blue. It is a monsoon essential that adds playfulness and energy to your gloomy days.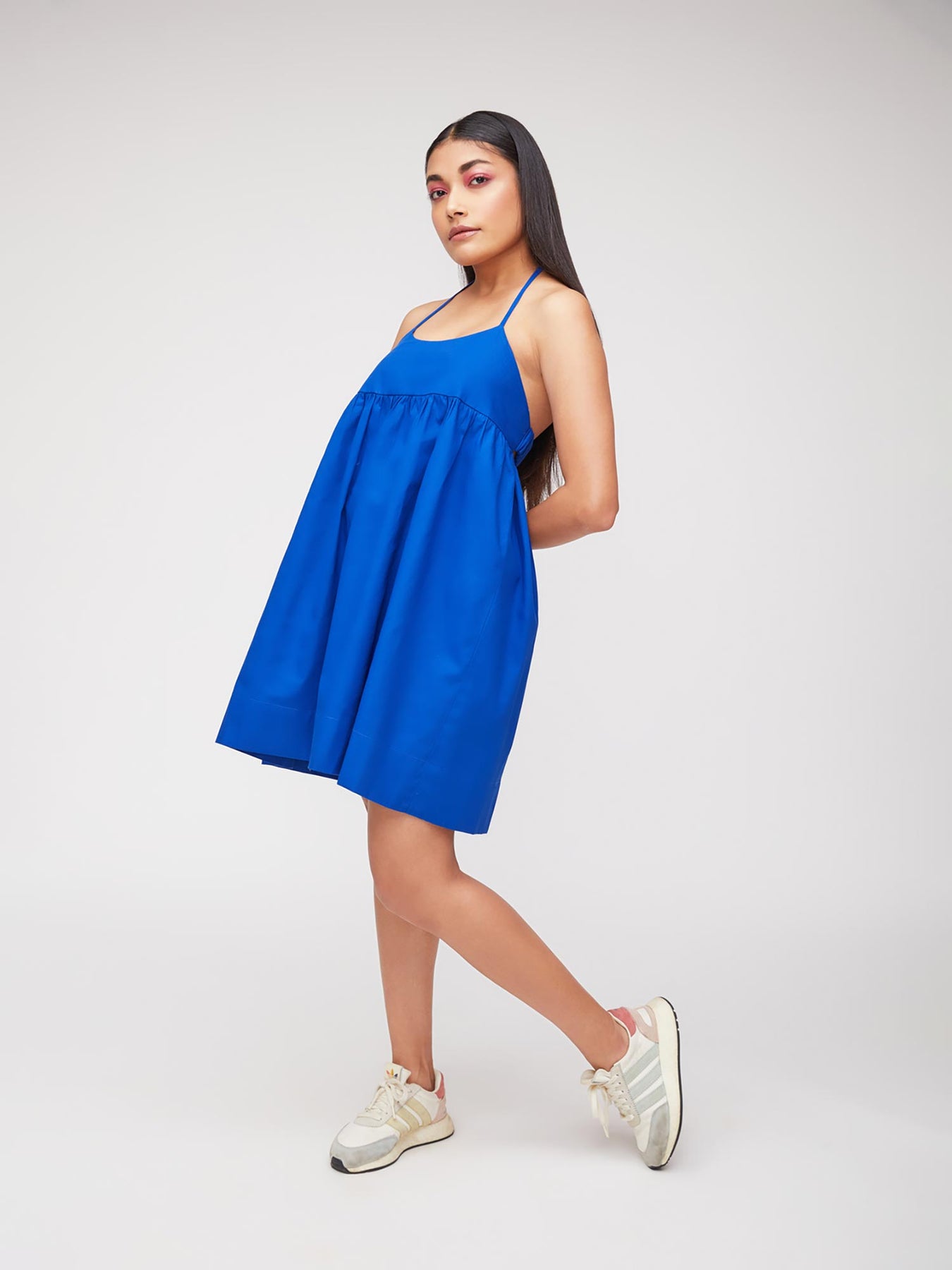 4. CLASSIC FALL 
Semi- Formals: As the leaves change, The Amara Blazer becomes your go-to statement piece. It adds edge to your fall outfits and can be styled with dresses or jeans. You can also pair it with its same coloured the Amara Trousers for a complete Boss lady look!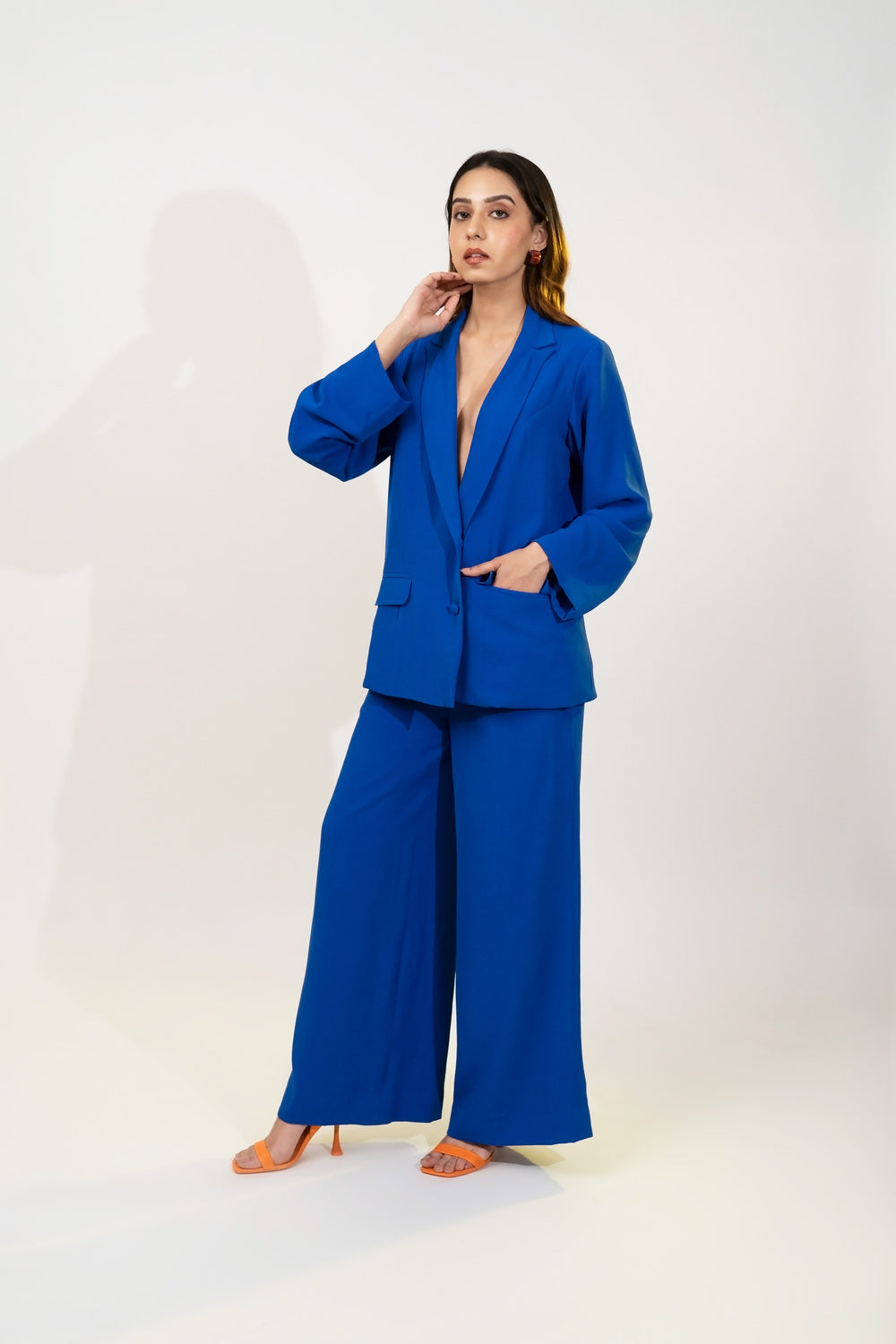 Shirt Dresses: What is fall without classic satin dresses?  Don't worry, we got you covered here too. The Limon shirt Dress is a must have for a fancy Fall Date or for a Classy Office Party.
5. WEDDING SEASON
In India when we talk about seasons there is one season we absolutely cannot miss and that is the "Wedding Season!"
This wedding season our new arrivals from Poppi Luxe covers all your wedding needs. This season is a beautiful celebration of love, and your wardrobe should reflect that joyous spirit and we are committed to helping you look your best for every occasion. Whatever the theme, location, or dress code, we have the perfect outfit to make you feel confident and ready to celebrate. The Pink Dragonfly Printed Lehenga is a pink floral printed lehenga in Silk, paired with an organza embellished dupatta. This look can be worn for Haldi, Mehendi and  day events and the pieces can be paired separately with solid coloured pieces as well. 
Can't forget intimate weddings! You cannot go wrong with our new arrivals of contemporary Indian range. The gorgeous Teal and Pink Embellished Co-ord set gives the perfect chic look for these intimate wedding parties or sangeet night. Explore comfortable yet stylish co-ords at our Poppi Luxe store.
Now you can effortlessly transition from season to season in style. Our New Arrivals of timeless essentials ensures that your wardrobe is not only fashion-forward but also versatile. 
So, go ahead and build your year-round wardrobe, embracing each season's unique charm while looking fabulous in Poppi!
Posted in

fall, festive, luxe, monsoon, spri, spring, summer, summer dress, summer looks, summer wardrobe, wedding, winter