Dress to Empower: Plus-Size Style Inspiration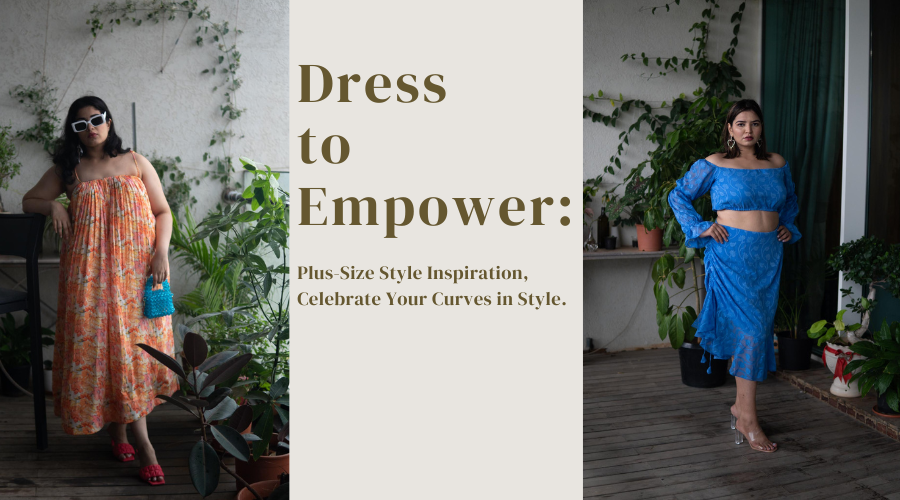 Dress to Empower: Plus-Size Style Inspiration
Fashion is a magnificent tool for self-expression, and at Poppi, we believe that every woman should feel empowered to embrace her body, no matter her size. Our mission is to provide stunning dress options that are designed to celebrate and complement the beauty of plus-size women. In this blog, we'll explore the world of dresses curated specifically for plus-size individuals, with a focus on how our pieces can boost confidence and redefine style.
We believe that every body type deserves to shine. We understand that beauty comes in all shapes and sizes, and our dresses are created with care and consideration for the unique needs and preferences of plus-size women.
The Confidence of Wrap Dresses: Wrap dresses are a timeless wardrobe staple for plus-size women.
The Rio Dress

 

has cinch at the waist to create an hourglass shape, enhancing your curves.

Allows you to adjust the fit to your comfort and style.

Offers a flattering V-neckline that elongates the neck and draws attention upward.   
The Power of  Co-Ords: 

Midi-length dresses are a versatile choice for plus-size women who appreciate style and comfort. The Daylight Co-Ord

and

The Mandarin Co-Ord

set are midi-length co ords that :
Showcases skin but offers coverage for a balanced look.

Is ideal for a wide range of occasions, from travel to parties and beyond.

Can be customized in different prints to suit your personal style.
The Versatility of Maxi Dresses
Maxi dresses are a plus-size woman's best friend. The Swirl Dress is a  staple dress with pockets that's sure to spark joy!
Offers maximum comfort and coverage, perfect for all-day wear.

It has floral prints, solid colors, and bold patterns and can be customised in different prints.

Celebrates your curves while providing a flattering, flowing silhouette.
A Flirty Flair:
Short dresses have an undeniable flirty flair that transcends age and size. They are a symbol of playfulness, and a free-spirited attitude. Our short dresses are tailored to feel both comfortable and captivating. The Sunshine Dress  come in a wide array of playful prints and bold patterns.
In a world that's gradually embracing diversity and inclusivity, Poppi stands firmly at the forefront of this fashion revolution. We understand that beauty transcends size and that confidence is the most exquisite accessory any woman can wear.
Our range of dresses, co-ords and tops is a celebration of your curves, and a statement of your unique beauty. We recognize that plus-size women deserve fashion that not only fits but also flatters, making them feel like the stunning individuals they are. Here at Poppi, we want you to radiate confidence and shine with self-assured elegance.
So, as you explore our store remember that you're not just selecting a piece of clothing; you're choosing the opportunity to express your unique style. You deserve to look and feel absolutely fabulous, and Poppi is here to make sure you do. Confidence is your best outfit; happy shopping!
Posted in

Anniversary, Birthday, blog, bridesmaids, bump friendly, co ords, corset tops, cotton, customise, day, evening, fashion, floral, mini dress, plus size, quality, size friendly, summer dress, summer friendly, summer wardrobe, travel, travel wardrobe, vacation