City Explorer: Fashionable Outfits for Urban Travel Adventures
City Explorer: Fashionable Outfits for Urban Travel Adventures
Traveling to a vibrant city is a thrilling experience that offers endless opportunities for exploration and adventure. Whether you're strolling through historic streets, indulging in local cuisine, or soaking in the urban culture, your outfit can be an essential part of the journey. 
In this blog, we'll guide you through the art of crafting fashionable outfits for your urban travel adventures In the urban jungle, where fashion meets function, every choice you make in your attire can enhance your experience.
Whether you're wandering through charming neighborhoods, dining at a rooftop restaurant with panoramic city views, or dancing the night away at a trendy club, your clothing can tell a story and make you feel like a true explorer of the metropolis. Let's dive into the world of city exploration and discover how to make a statement while wandering the bustling streets of your dream destination.
Boho Chic in the Concrete Jungle
If you're all about embracing the boho spirit, you can still be a city explorer with flair. Opt for a flowy maxi dress, The Sumor Dress and paired with ankle boots, a floppy hat, and a fringed crossbody bag. Layer on some unique jewelry pieces for an effortlessly chic look. This outfit will allow you to wander through street markets and discover hidden gems while feeling stylish and comfortable.
Sophisticated City Sleek
If you're planning an upscale urban adventure, sophistication is key. Choose The Matcha Co-Ord set which has a tailored blazer and high-waisted mini skirt for a polished look and a linen bralette top underneath. This outfit will take you from upscale dining to art galleries with effortless elegance.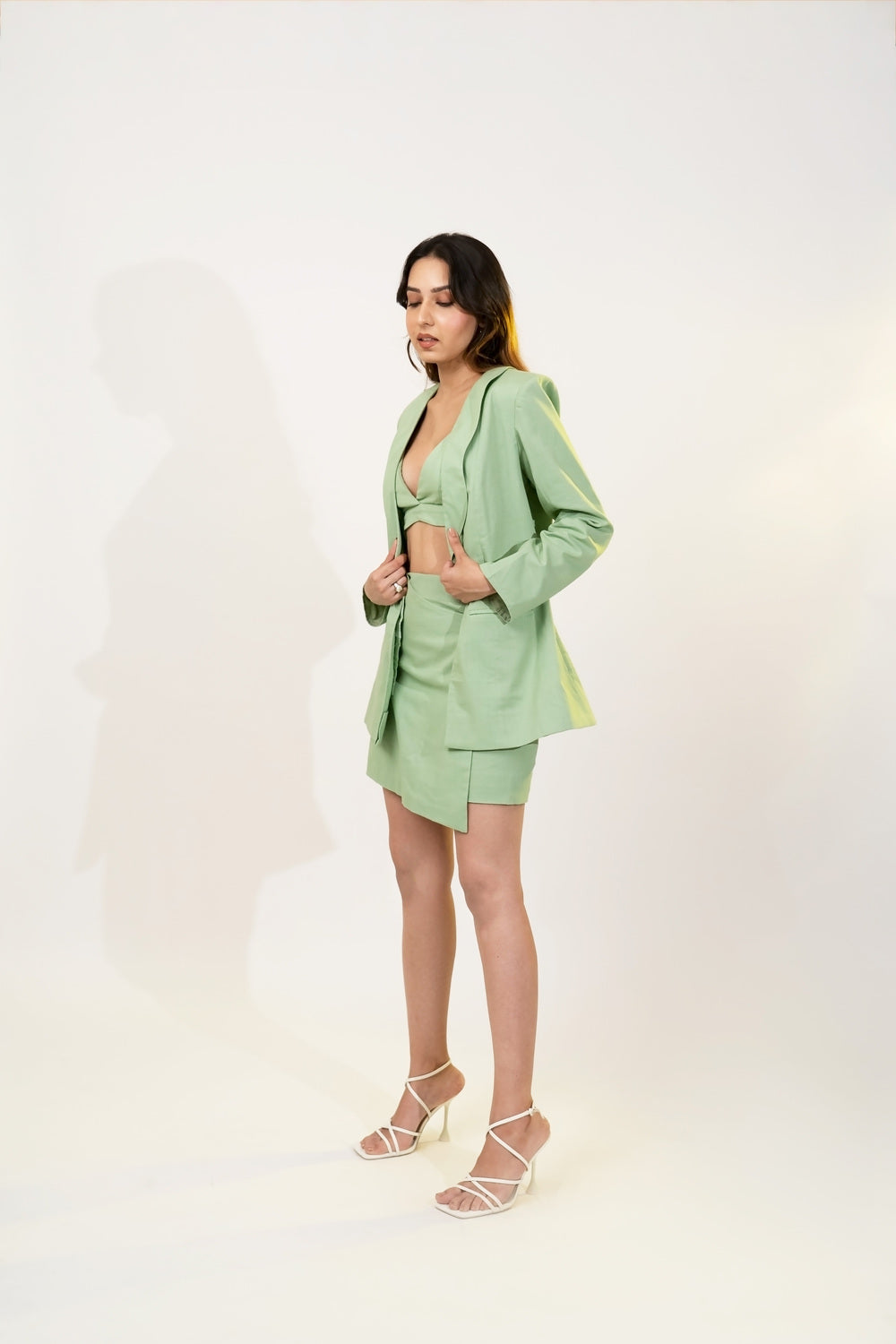 Evening Elegance in the City     
For those planning a night out in the city, exude evening elegance with a sleek The Pearl Dress or The Periwinkle Dress. Choose a statement clutch, elegant heels, and refined jewelry to elevate your look. 
Festival-Ready Urban Explorer
If you're visiting the city during a music festival or cultural celebration, embrace the festival spirit with a chic yet comfy outfit. Opt for a pair of white pants and The May Top or The Bougainvillea Top from Poppi paired with a mini white skirt and layered with colorful accessories like beaded bracelets, fringed earrings, and a flower crown. Comfortable sandals or ankle boots are a must for dancing and walking between stages. A crossbody bag is practical for keeping your hands free to enjoy the festivities. 
No matter your style, city exploration offers a canvas for self-expression through fashion. 
Whether you prefer the classic urban explorer look, embrace boho chic, dive into streetwear, exude sophistication, or prioritize eco-conscious choices, your outfit can enhance your urban travel adventures. Remember that comfort and practicality are as essential as style, so choose your attire wisely and embark on your adventure with confidence.
Capture the essence of the city in your fashion choices, and let our
Poppi
outfits become a part of the vibrant tapestry of urban life. Happy exploring!
Posted in

blog, bump friendly, co ords, corset tops, cotton, customise, day, evening, fall, fashion, festive, floral, maxi, mini dress, quality, size friendly, summer, summer dress, summer friendly, summer looks, travel, travel and vacation, travel wardrobe, urban, urban outfits, urban style, urban wear, vacation