Ultimate Guide To Online Shopping – Tips and Tricks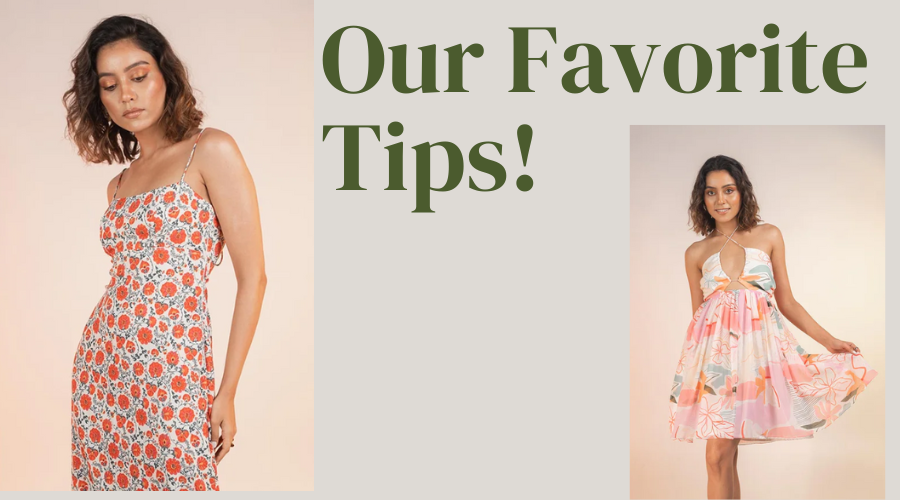 Online shopping has become an integral part of our lives, especially since covid hit and even conventional consumers were forced to shift to shopping online. Most of the businesses who were only offline have since shifted to an online presence and the sheer quantum of products and options available can be super overwhelming for any shopper. We have a few interesting tips and tricks that will help you not only make an informed purchase decision but also get you your money's worth.

1. Create a Shopping List

Make a list of the items you need before you start browsing. This will help
you stay focused and prevent impulse purchases. Stick to your list, and
you'll avoid overspending on items you don't really need.

2. Research Before You Buy

Before making a purchase, it's essential to do your homework. Read
product reviews, compare prices on different websites, and check for any
discounts or promotions. Websites like Amazon, NykaaFashion, Myntra, and independent review platforms can be valuable resources.

3. Set a Budget

Online shopping can be tempting, and it's easy to get carried away. Set a
budget for each shopping session and stick to it. Many online retailers offer
filters to help you shop within your budget.

4. Sign Up for Newsletters

Subscribe to newsletters from your favourite online stores. Retailers often
send exclusive discounts and promotions to their subscribers. This way, you'll
be among the first to know about sales and deals.

5. Use Price Comparison Tools

Several price comparison websites and browser extensions can help you find
the best deals across various online stores. They provide real-time price
comparisons, ensuring you get the most value for your money.

6. Be Cautious of Scams

Online shopping scams are prevalent. Be cautious of deals that seem too
good to be true and avoid sharing sensitive information unless you trust the
source. If you still doubt the credibility of the website but also love their
products, always opt for COD. So, in case the product doesn't reach you, your
money is still safe.

7. Read Return Policies

Before making a purchase, carefully read the store's return and refund
policies. Make sure you understand the terms in case you need to return or
exchange an item. Some stores have restocking fees or limited return
windows. Some also have only exchange options. Make an informed decision. Read our return policy here.

8. Secure Your Payment

When entering your payment information, ensure the website is secure. Look
for a padlock symbol in the address bar and "https://" in the URL. Consider using a secure payment method like Rupay, Paytm and Googlepay to name a few for added protection. Poppi accepts payment methods like Card, Netbanking, UPI, E-wallets and COD

9. Check for Coupons and Promo Codes

Before checking out, search for coupons and promo codes online. Websites
like CouponzGuru and Cash Karo aggregate coupon codes from various retailers,
potentially saving you money on your purchase.

10. Use Virtual Try-Ons

Shopping for clothing or accessories online can be challenging when you
can't try them on. Many online stores now offer virtual try-on tools or detailed
sizing charts to help you make informed decisions.

11. Opt for Trusted Sellers on Marketplaces

If you're using online marketplaces like Amazon or Flipkart, choose sellers with
good reputations and positive feedback. Read seller reviews and check their
return policies before making a purchase.

12. Save Your Receipts

Always save your order confirmation emails and receipts. They serve as proof
of purchase and can be handy for returns, exchanges, or warranty claims.

13. Monitor Your Bank Statements

Regularly check your bank or credit card statements for any unauthorized
charges. If you spot anything suspicious, report it immediately to your financial
institution.

14. Don't Shop on Public Wi-Fi

Avoid making online purchases when connected to public Wi-Fi networks.
Use a secure and private internet connection to protect your personal and
financial information.

15. Leave Reviews

After making a purchase, consider leaving a review. Your feedback can help
other shoppers make informed decisions and contribute to the online
shopping community.

By following these tips and tricks, you can become a savvy online shopper,
making the most of your purchases while avoiding common pitfalls. Online
shopping offers unparalleled convenience, and with the right approach, it can
be a safe and enjoyable experience. Happy shopping!