Accessorizing: Elevating Your Outfits with Poppi Jewellery
When it comes to fashion, we all know the phrase "less is more," but let's be real: sometimes, more is just MORE fabulous! That's right; we're talking about accessorizing—elevating your outfits to new heights with the power of jewelry and accessories.
In the world of fashion, your wardrobe is like a canvas, and the right accessories are your artistic tools. Whether you're a minimalist or a maximalist, accessorizing is the secret sauce that adds flavor, flair, and a dash of personality to your outfits. Let's dive into the delightful world of accessorizing and see how you can transform your look from drab to fab.
Rule #1: Balance is Key
Before we start piling on the bling, remember this golden rule: balance. Just as in life, the right balance can work wonders. If you're donning statement earrings, go easy on the necklace. If you're wearing an intricate statement necklace, keep the earrings subtle, can opt for the Amara Hoops. It's all about finding that harmony that makes your outfit sing.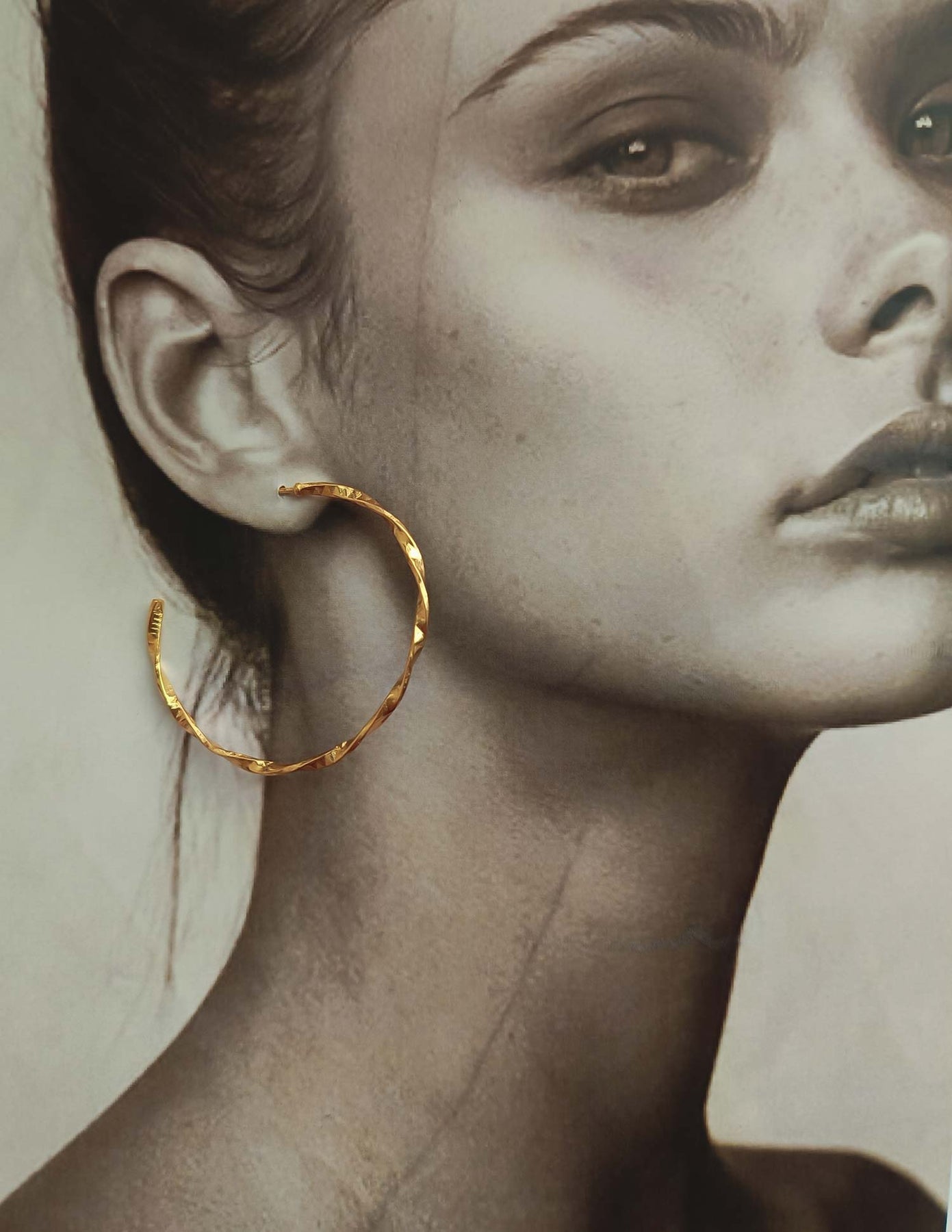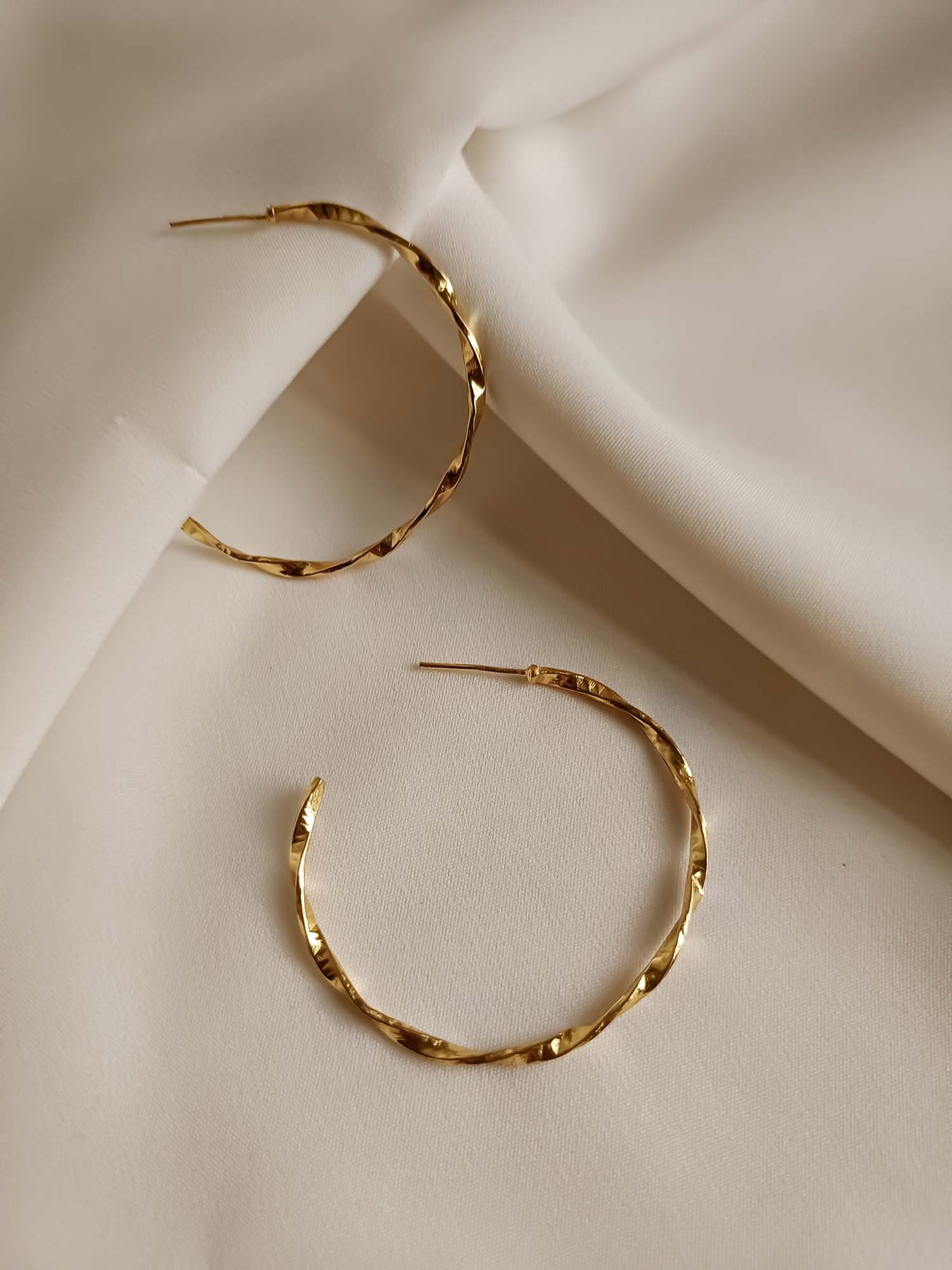 Rule #2: Statement Pieces are Your Besties
When you're in the mood to turn heads and make an entrance, turn to statement pieces. Think of our Molten Asymmetrical Dangler earrings that scream, "I have arrived!" Not to forget the Halo Ring, that completes your boss woman look. Statement jewelry and accessories are your ticket to instant glam, and they can transform a simple outfit into a showstopper. 
Rule #3: Mix and Match Like a Pro
Gone are the days when matching your accessories to your outfit was a must. Today, fashion rebels are mixing metals, colors, and textures with reckless abandon. A silver cuff with a rose gold necklace? Absolutely! An emerald green clutch with royal blue heels? Why not? The key is to experiment and let your creativity run wild. Go for the Half and Half Hoops from Poppi Jewels which are available in three colour ways and match them with a contrast coloured outfit.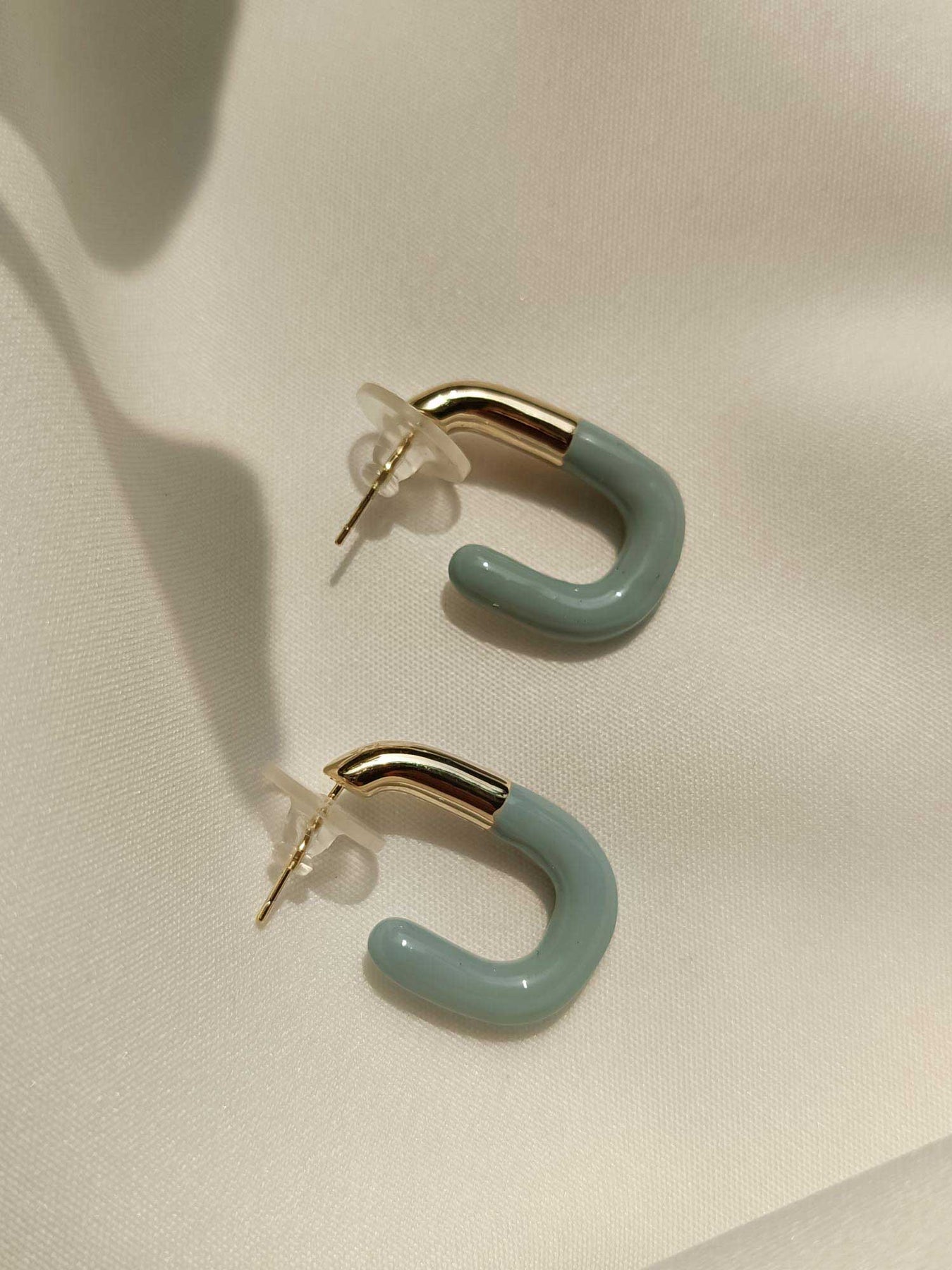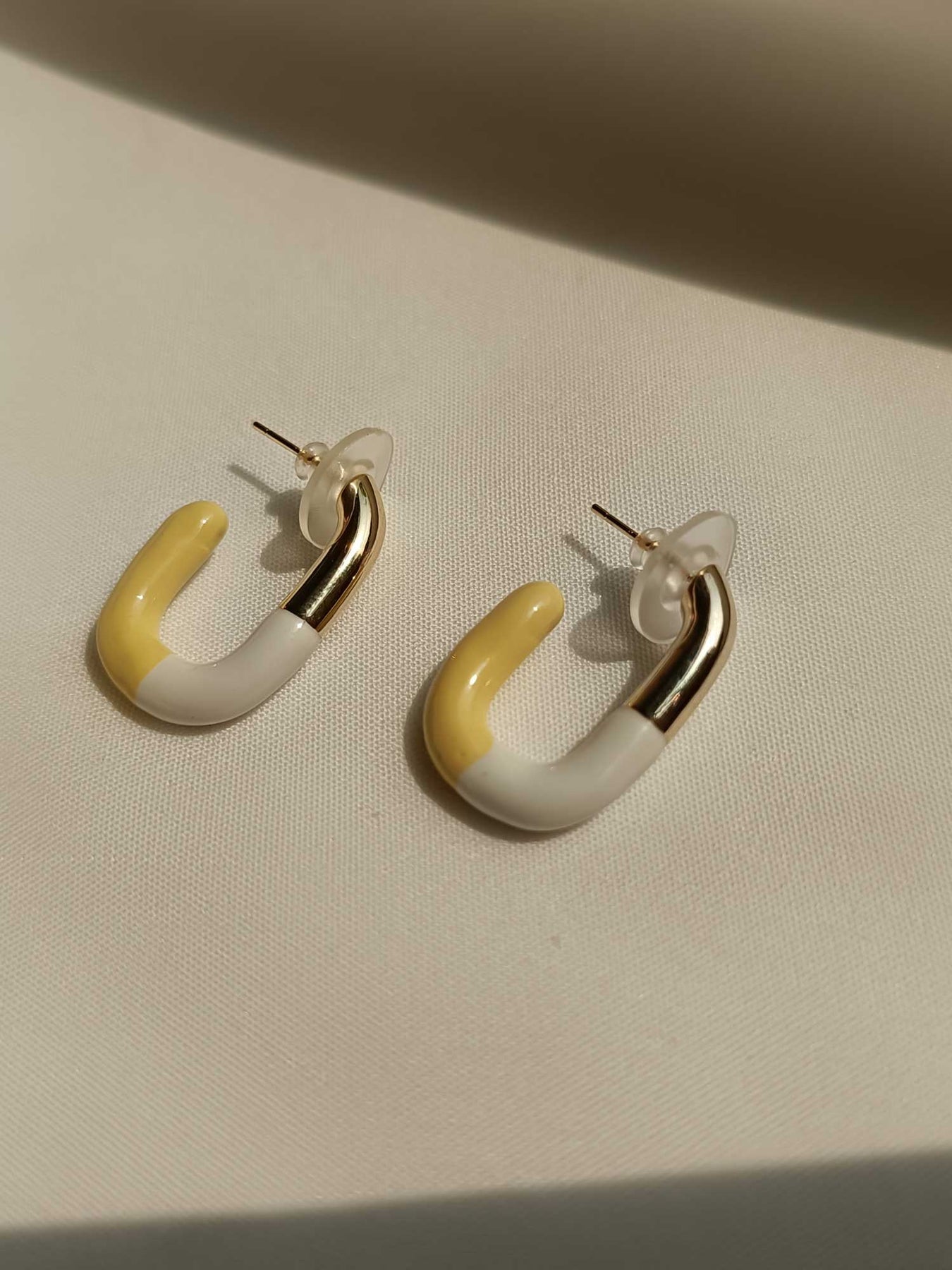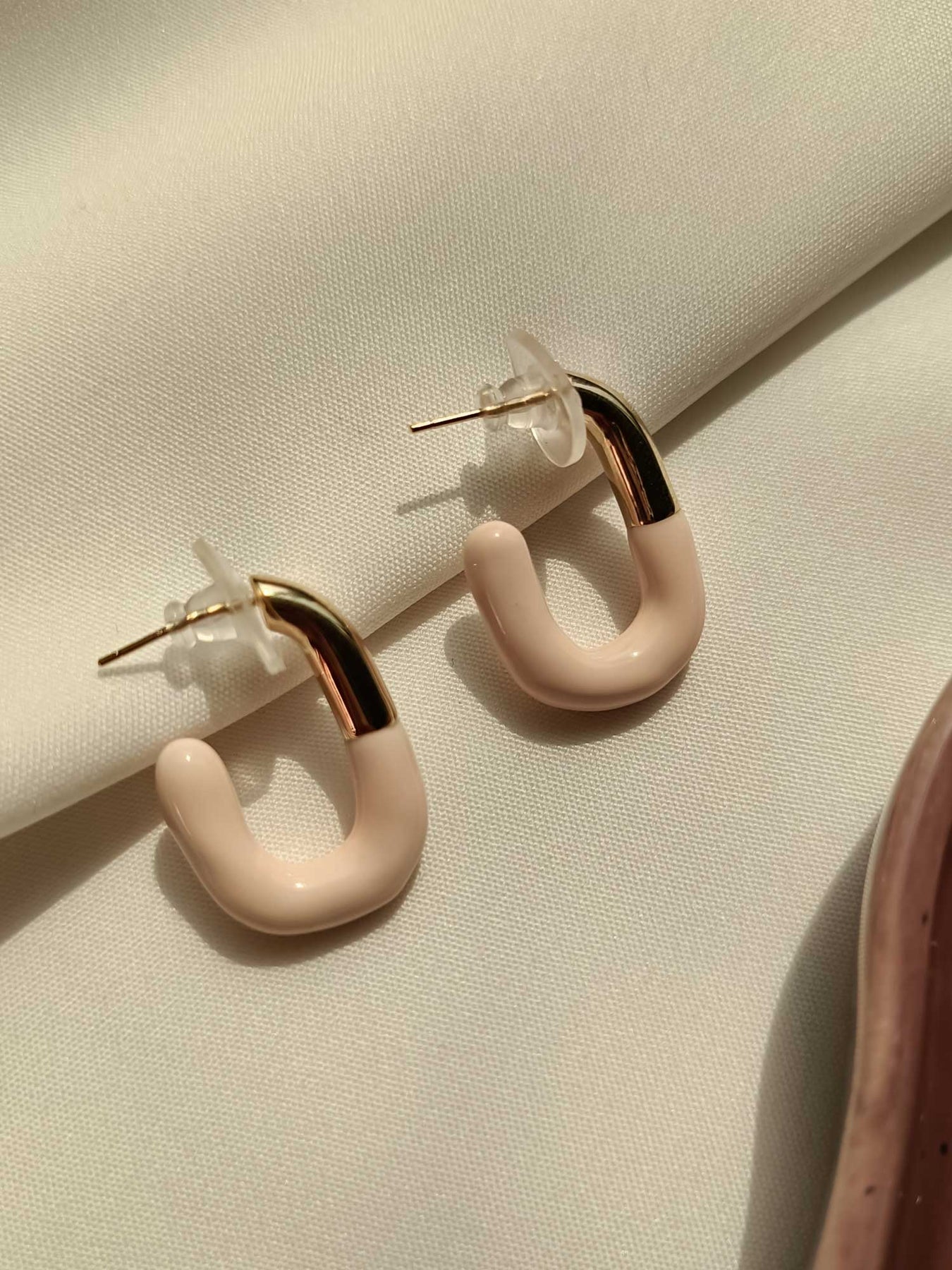 Rule #4: Don't Forget About Bracelet stacks
While we're on the subject of accessorizing, let's not forget the bracelets. Whether you're into classic textured bracelets , or minimal dainty bracelets we have got you covered with The Rose Bracelet and The Bella Textured Bracelet. You can stack them up with a watch or style them individually.
Rule #6: Be Mindful of the Occasion
Lastly, remember to tailor your accessories to the occasion. While that tiara might be your crowning glory, it might be a tad much for a business meeting. Similarly, delicate studs might not do justice to that glamorous gala gown. Always keep the event in mind when choosing your accessories. Opt for Camille Earrings to bring sophistication yet a personal style to any occasion.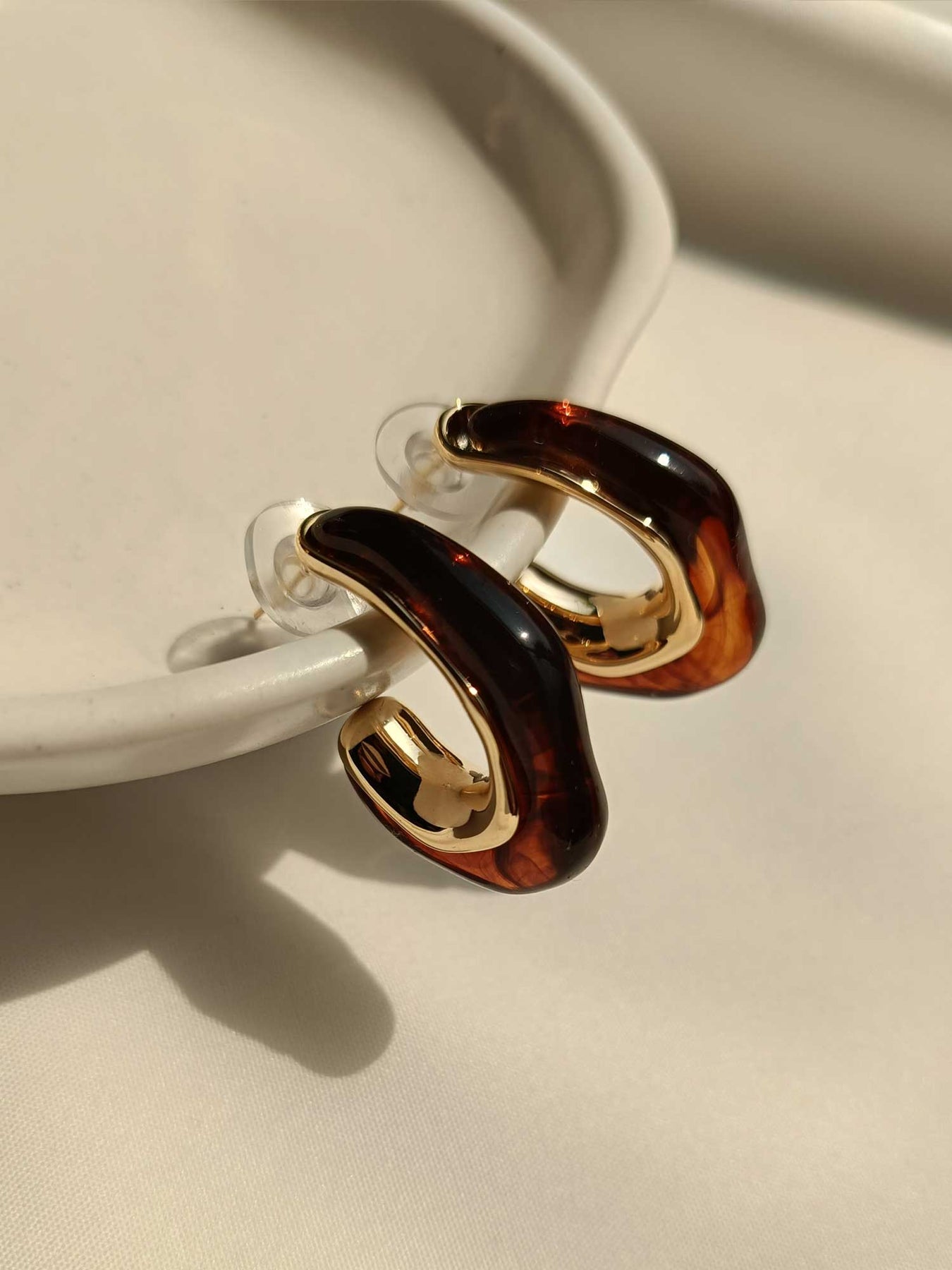 In the end, accessorizing is your chance to tell your style story. 
At Poppi, we understand the magic of accessorizing, and we've curated a collection of jewels that cater to every style, from the minimalists to the bold and the beautiful. 
Explore our exquisite Poppi Jewellery handcrafted in18k gold plating on brass and embark on a journey of self-expression through fashion. After all, life's too short to wear boring jewelry!
So, go ahead, darling, accessorize like nobody's watching, and watch your outfits come alive with personality and pizzazz. Cheers to elevating your style, one accessory at a time!
Posted in

blog, bracelets, evening, jewellery, party, poppi jewellery, poppi jewels, quality, rings, summer friendly, travel, urban style, urban wear, vacation, wedddingseaosn, wedding